Abuse allegations emerge in the wake of GDC 2023
Update: GDC organises say assault and drink spiking are "outrageous and unacceptable," encourages reporting to the police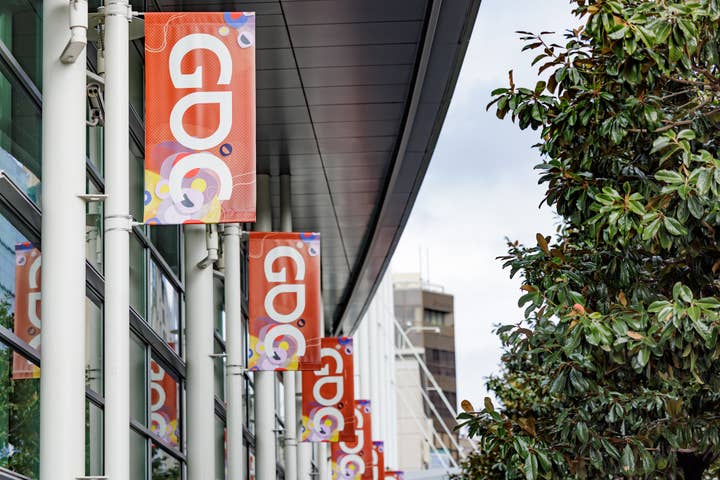 Sign up for the GI Daily here to get the biggest news straight to your inbox
[Trigger warning: This article contains references to sexual assault]
Update, March 28, 2023: The organisers have responded to GamesIndustry.biz with the following statement.
"We are very upset to hear that some people, especially women, reported concerning experiences during the GDC week at off-site events, including assault and drink spiking. This is outrageous and unacceptable; everyone has a right to feel safe. We severely condemn any such behavior and support the victims; we encourage reporting to the police and hope the perpetrators will be found.
"At the GDC event, we take everyone's safety very seriously, we do our best to provide a secure environment on site, we enforce a strict code of conduct and make sure that the GDC team is available to help participants contact venue security or local law enforcement, to provide escorts, or to otherwise assist those experiencing unacceptable behavior to feel safe for the duration of the conference."
However, GamesIndustry.biz has since learned of alleged harassment occurring on the show floor and has reached out for further comment from GDC.
Meanwhile, Ty Taylor – who co-organised the karaoke party with Guy Blomberg on Thursday night – has shared more details about their investigations via Twitter.
So far, it has emerged that four women and two men had their drinks spiked across three nights and four events. All victims were with friends, who made sure they got back home safely. One is planning to report to the San Francisco police.
Blomberg and Taylor are working with organisers of other parties where drinks were spiked to cross-reference guest lists. In terms of their own event, Taylor acknowledges that while they had a guest list, unlisted plus-ones were allowed in and it's possible other people snuck in despite efforts to prevent this, so it's difficult to create a comprehensive list of everyone present.
Taylor has also reached out to private investigators for their services is delving deeper into the matter and is in contact with the event venue to try and gain access to security footage (it is hoped that police support will speed up this process).
"If we find the person(s) responsible, we're not going to be subtle or quiet about it – no matter who they are, they will be held accountable."
Original story, March 27, 2023: Allegations have emerged that multiple women were subject to abuse and harassment during GDC and adjacent networking events.
The claims have been shared via social media over the weekend, with Stride PR vice president and Games Industry Gathering founder Guy Blomberg stating he had been informed of multiple people that had drinks spiked during networking events on the evening of Thursday, March 23.
Blomberg acknowledged that this may have occurred during the karaoke event he co-hosted, and said he and his co-organisers are investigating who did this.
"I'm so very sorry [folks] had to go through such a horrifying experience, it's absolutely not their fault," he posted on Twitter.
"I'm furious this not only happened, but that it tends to happen so frequently that it's become almost common place. It's NOT fucking okay or acceptable. We are doing everything we can to work with the venue, look through security footage, and reach out to various people."
Meanwhile, game writer and developer Leena van Deventer reported that women at GDC were "belittled and undermined in their roles, been hit on relentlessly, and had their drinks spiked by predatory men."
She also alleged that two women were "lured up to a hotel room by a man in a position of power for a 'pitch', where he then assaulted them."
Van Deventer added that some of the culprits' photos and details have been shared via group chats to warn other women, and that support has been provided to the victims.
"We've always had each other's backs but now you predators better be mindful of our fronts," she wrote. "We know who you are and who you (currently) work with. We have more info than ever, and more ideas what to do with it; hell hath no fury like a woman informed.
"Get the hell out of our industry."
Both Blomberg and Van Deventer directed people to the Games and Online Harassment Hotline.
The Hotline team tweeted: "Every year, there are stories about groping, drugging, harassment, and even more examples of countless attempts to create opportunities for assault at games industry events like GDC.
"It's heartbreaking and infuriating that this feels so normalised, like something we all have to just put up with and hope to evade with luck."
The Games and Online and Harassment Hotline can be contacted by texting SUPPORT to 23368.
You can find a list of additional resources for victims of sexual harassment on the GamesIndustry.biz Academy.
GamesIndustry.biz has reached out to the organisers of GDC for comment.