From demo to debut: Turning a game jam project into a full release
Under the Stairs' founder Vladimir Bogdanic shares his experience developing Eyes in the Dark from a game jam prototype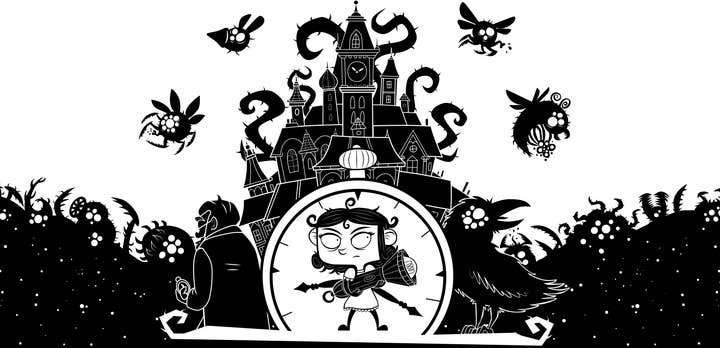 Participating in game jams is a common way for developers to cut their professional teeth, and in some cases these projects made in a few hours or days turn into very successful fully-fledged games.
Baba is You, Goat Simulator, Celeste, Inscryption, Snake Pass, Donut County, Superhot… The list of games resulting from game jams (either internal or external) is long. Eyes in the Dark: The Curious Case of One Victoria Bloom is also one of them.
The striking black and white roguelite from Croatian developer Under the Stairs – its debut title – released last month, courtesy of Gearbox Publishing.
"It was a very, very simple prototype, but we won an award and that gave us a little bit of a boost"
"It was, I would say, kind of an accident," smiles Under the Stairs' founder and director Vladimir Bogdanic. "I wanted to get into the game development industry, and I didn't really know much about it at the time, but there was a game design school very close to where I lived, and I just enrolled, as a hobby, not really expecting much, just wanting to brush up on some of the skills. I do have a web development company I still work on occasionally and that was keeping me afloat and paying the bills, but I wanted to branch out a little bit and do some more creative work.
"Right around the time that short intro to game design course was ending, there was a B2C event happening here in Zagreb, and they had a game jam. Anyone could apply and a couple of us from the course just said, 'Okay, let's give it a shot, let's see what we can do in a couple of days'.
"The main theme for that specific jam was the word 'And' and so we were [thinking] about 'it's black and white, it's light and dark' – 'Light and Dark' was the name of the prototype of the game, and we didn't really think about it too much. It was a very, very simple prototype, but we won an award there and that gave us a little bit of a boost. We [thought], okay, this is something that apparently you can work on and it can pay off supposedly!"
Keep things simple
Keeping things simple is at the core of a successful game jam project, Bogdanic says, but you need to make sure your pillars could translate to a full game, if that's what you have in mind.
"It has to be super simple, but I think it also has to be unique," he explains. "You have to find something that can resonate and that hopefully can expand into a proper game.
"What can we do with this basic mechanic that is going to be interesting after the first hour or two, or five?"
"We don't attend game jams as much anymore but I do keep track of some of the bigger ones that happen. I think the majority of the stuff you tend to see is things that don't necessarily have legs, that you can't actually think about expanding in a full-blown product, and that was also a challenge for us, just trying to figure out: what can we do with this basic mechanic that is going to be interesting after the first hour or two, or three, or five? How can you expand that concept so that you can justify whatever price tag you put on it?"
Bogdanic adds to be wary of "gimmicky mechanics," which can seem interesting at first but tend to break down during longer gameplay sessions. You need to make sure there's "enough meat on the bone that you can expend it to a full-blown project."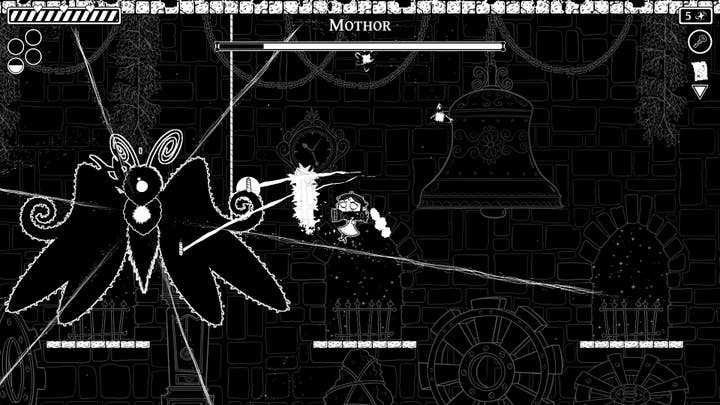 Don't expect things to be fast
But just because your initial idea is simple and was developed fast, don't expect things to evolve rapidly past the prototype stage. Game jam projects can't always be turned into a full game immediately, as Bogdanic's journey demonstrates.
"Sadly, at the time [of the game jam] I didn't have a lot of funding so we couldn't really continue working on it and it was about maybe a full year before I could get back into the project," he says. "The original team kind of fell apart, but one of the programmers who was in the game jam is still with us. And what I realised was, we're all in our mid-30s, so we didn't want to do this as a garage set up. I wanted to properly pay people and try to figure out a way to make this work for us."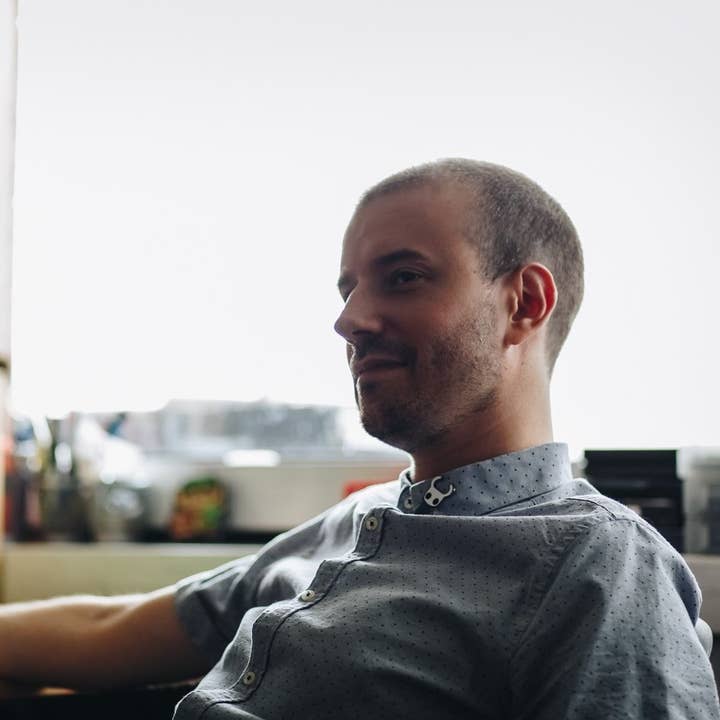 Game development is a business and it'd be a misconception to imagine you can just wing it just because you have a vertical slice already, especially if you're new to the dev scene.
"I used some of the funds from my web development projects that were keeping me afloat," Bogdanic continues. "I had a pretty good couple of years at that point, so I could afford to hire a few people and start working with this properly. What I quickly realised was that the whole business model of game development is a lot different than what I was used to at the time, [which was] you get a brief, you do some work, you create a project, you get paid for it, you move on. Whereas this was just a huge money sink.
"So the biggest challenge at the start was really to try and figure out how to keep our burn rate super low and how to give ourselves more time to figure out what a pitch deck looks like, where can we find investment, what do publishers want to see, what's the level of polish the game needs to be at before anyone can take us seriously? That was really the first couple of years, the struggle of figuring out just how things work in this industry. I have some experience running a business and paying the bills, but this was a very, very different type of work."
"I have some experience running a business and paying the bills, but this was a very, very different type of work"
The initial prototype for what would become Eyes in the Dark was developed at the game jam in 2014. It wasn't until 2016 that the team was able to work on it again, and not until 2018 that the studio got enough funding and investment to work on it full time. And then it was another couple of years before they started pitching the game to a publisher and ultimately found Gearbox Publishing.
Just because you developed the initial idea in a few hours doesn't mean you need to crunch your way through the full version, with Bogdanic's stance on crunch being very clear.
"I'm very proud to say that not a single person crunched on this project. It's always detrimental in the long run. We tried to pace ourselves. If something was unattainable, we scrapped it from the project.
"Given the difficulty of making this game from just a purely aesthetic point of view and a technical point of view – it's two colours – there's a lot of huge problems to solve here, to make sure that things are readable and accessible. Given the scale of those problems, I don't see how we could have solved it if we were burning through weekends and being just super stressed out about it. If you work in a more relaxed way the solutions tend to come to you more naturally, you become more creative at solving problems, so everything just falls into place."
Don't put too much pressure into one game jam
While game jams are a great format to kickstart ideas in search of your next big thing, don't necessarily enter a competition thinking that this has to be your big breakthrough project. Let things happen naturally and don't put all your eggs into one basket.
"I had no expectation that such a small game jam would turn into something this big"
"To start off, I had no expectation that such a small game jam would turn into something this big," Bogdanic says. "So we're incredibly proud of what everyone has done here and super happy that, for a first game, everyone that's playing is really enjoying it. That's a huge boost for us. It wasn't really something that we expected, I think a lot of people get into starting a studio and they hope that they just survive the first game, that they can say, 'Okay, we made this, it's not the best, but we can move on'.
"So for us it's a little bit crazy that the reception has been so good. That's reassuring. Building a reputation for ourselves and making sure that the first game is something that we're super proud of has always been the number one goal for me. It's the cherry on top that everyone seems to really like the game."
Show off your project
Once you've developed your project into something a bit more substantial, you can start showing it off at events. But make sure you have all the elements you need before you approach investors and publishers. It's tempting to start showing off your project early but there are steps to follow. Recurring events give you a good opportunity to test what you have – whether that's the game itself or your pitching docs.
"That was very much a learning experience for us," Bogdanic says. "We didn't really know what publishers and investors would expect and what level of information and polish they would want to see. But I think the cool thing was that, we're from Croatia, so there is Reboot Develop, which has been instrumental to our success because we could get a chance every year to showcase it to some investors or publishers and get a feel for what they think about it."
"Focus on the core mechanics. If that works, if that's fun, production can follow after that"
Early on, the Under the Stairs team created pitch decks and mocked up a trailer from gameplay videos, "just to try and get a feel for how you could communicate what this game is," Bogdanic says.
"And we would just use that to try and find investment," he continues. "What we realised is we didn't have all the information these people were requesting. They want a budget, they want scope, they want a production plan, they want all sorts of things from us and year after year I would just improve the pitch deck based on what I would get the year before. We just didn't give up on the game basically, we kept iterating.
"It was a really slow process but we pretty much took every advice that came our way. And we just applied it for whatever the next beat was for pitching. Eventually we got to the point where it looked serious enough that people started taking us seriously!"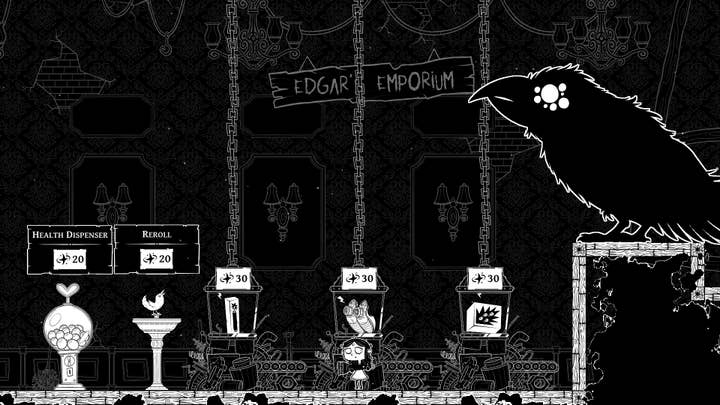 Putting things on paper and being realistic
When reflecting on things he would have done differently were he given another go, and what he learnt from the process, Bogdanic laughs: "Narrative design is a thing!"
"There were a lot of things like that where we just didn't know the scope of the work involved. So, if I could go back, I'd tell myself to put a lot more things on paper," he continues.
"The process of making this game has been a lot more iterative than I would have imagined early on. We didn't have a full-blown game design document, we didn't really know what we were doing in the long run, from a production scale. And I think that was reflected in the rejections that we got from a lot of investors and publishers.
"But top-line advice that I would say is cut down your scope as much as you can, focus on the core mechanics, focus on getting the pre-production part of your game done as best as possible because that's where the core concept of the game is. If that works, if that's fun, production can follow after that."
More GamesIndustry.biz Academy guides to Making Games
Our guides to making games cover various aspects of the development process, whether you're a young game developer about to start a new project or an industry veteran: