New York Times: "Buying Wordle substantially changed our business"
GDC 2023: Executive producer Zoe Bell shared one year of Wordle success and described the pillars of a NYT game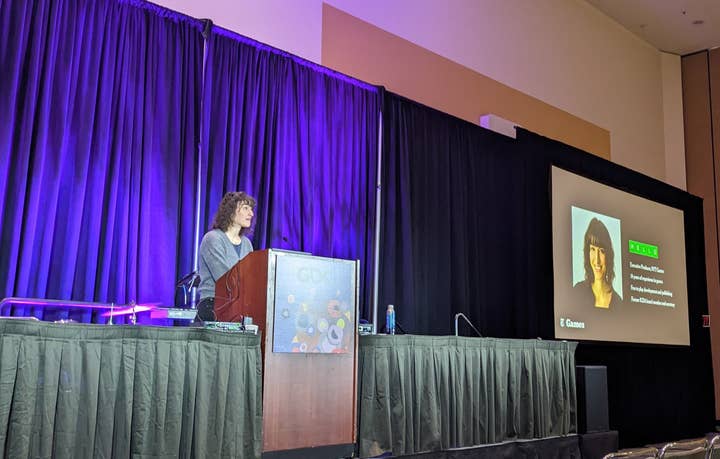 Sign up for the GI Daily here to get the biggest news straight to your inbox
At GDC 2023 this morning, New York Times executive producer Zoe Bell detailed the company's journey since acquiring hit word game Wordle in January 2022, and how it transformed its games business.
The success of Wordle drove engagement across the NYT's entire games portfolio, Bell explained, shedding light on what the company is looking for in its titles. She highlighted that Wordle ranked higher in search results in 2022 than Ukraine or the Queen.
"A year after launch [on the NYT], Wordle's DAU is still incredibly high," Bell said. "Buying Wordle substantially changed our business. There are so many more people who know about the NYT games now. Some of it was happy accidents, and some of it was carefully planned."
Looking ahead, Bell said the NYT is thinking about whether it can fundamentally change its games business again, and how to achieve this.
"First, we're not going to forget our existing hits," she said. "We're going to continue investing in Wordle, Crossword, and our other games."
She continued: "We are going to keep looking for games as well, with the understanding and the patience that it's not easy to make a good game.
"This is what we think about when we internally prototype games: we're looking for human-made puzzles that are rewarding, they have a satisfying moment of achievement within them, they're approachable, they're easy to learn and you'll learn to get better over time. They're [also] best when they're shared with other people in some way and they fit into your daily life.
"We set these pillars in May of 2022 – so a bit after Wordle – but they can really be used to describe all of our games. We don't always expect to hit 100% of these, but we think our next big game will fit into most of these boxes."
Over the past year or so, the NYT had two games that went into beta, with Bell saying they "probably learnt just as much from them as [they] learnt from Wordle." However, Wordle grew the NYT's audience "beyond any reasonable expectations from 2021," she continued.
"The biggest impact that Wordle had on the NYT pipeline was to redefine the magnitude of a hit game," she said, adding that the firm is now keeping its eyes open and prototyping internally.
"We would love another Wordle," she concluded.