The blueprint for building a press kit
Game developers advise how to make a media kit effective for journalists and content creators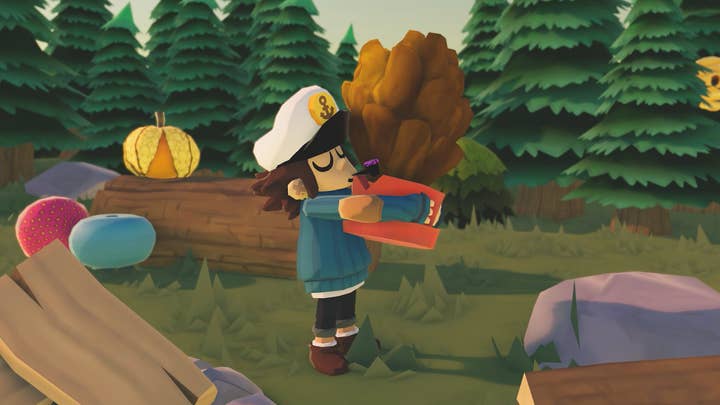 Sign up for the GI Daily here to get the biggest news straight to your inbox
When the press and influencers are looking for more information on specific games they wish to cover, they most likely get what they need from a press kit.
Press kits have become ubiquitous for game developers of any size and scope. They provide details about a title, its story, and its developing team. Each kit is tailored specifically for the game and its developer.
The goal is to have all the information the press and content creators might need about your game easily presented in one place. In this GamesIndustry.biz Academy guide, publishers and developers talk us through the basics of what needs to be included, how to set one up, and how to make it available to those who need it.
Why use a press kit?
Polyarc Games' publishing director Lincoln Davis explains that press kits provide a platform to educate media, streamers, or influencers about a studio and its latest news all in one area.
Rockfish Games CEO Michael Schade adds, "Since the entry barrier to making and marketing video games is lower than ever, thanks to open digital distribution and access to professional game engines like Unreal and Unity without upfront cost, more indie devs enter the space and compete for media attention.
"Having a proper press kit shows professional intent, even if it is just a solo dev game"Michael Schade
"Journalists and top content creators are getting tons of emails every day, so the easier it is for them to browse through marketing material, the better. Also, having a proper press kit shows professional intent, even if it is just a solo dev game."
Half Past Yellow game director Max Wrighton explains that the choice to use a press kit in his case was from observing marketing trends among game creators.
"We are a small and very new company, and we don't have a full-time person handling marketing and PR," he says. "We generally take advice from partners, blog posts, and industry peers as and when we get the opportunity."
What do indie developers need in their press kits?
At its most basic level, a media kit needs to include information about your game (name, developer/publisher, platforms, price, release date if you have one), your team (who are the key members, where is the studio based, how can people reach out for business and press enquiries?), and provide a variety of assets (more on that below).
Eurogamer former editor-in-chief Martin Robinson says that the best press kits are the simplest ones.
He recommends "a [Google Drive] or Dropbox link containing a folder of nine to 12 screenshots, a trailer, a small amount of b-roll [footage], and perhaps most importantly some good high-quality artwork so we can make any coverage on our site really pop."
Davis explains that content creators and websites all need the same information.
"Ensuring you have [news, images/videos, and quotes for stories], you're covered no matter who views the press kit," he says.
Lee Guille, Rockfish Games communications and PR director, notes that for a kit to be helpful for any visitor, it must be relevant, curated, and organized. The information should be as transparent as possible and remain concise. For example, details about the game should be at most two paragraphs.
From a marketing perspective, Guille says Rockfish Games focuses on a fact-forward copy that's easy to use and with some light advertising to keep things fun. However, press kits must still be uniquely tailored to each game.
He adds: "If at any point tone starts to overwhelm the message you're trying to convey, it's time to step back and revise. Today's media, streamers, and influencers need very little information when it comes to covering a studio's news announcement."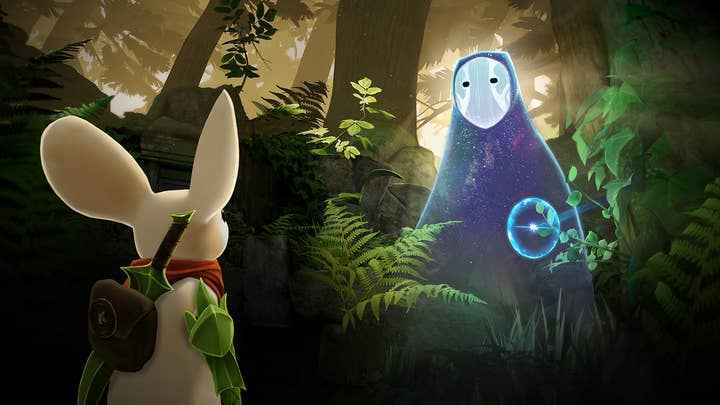 Regarding tonal language that would fit a press kit, Davis says it should reflect the studio's culture. But, he adds that developers should take care not to "waste people's time with unnecessary banter."
"Provide color and a story for them to feed [on]. Be real when writing your materials. You're writing for an audience that knows the industry. Provide them with value when reading our materials. Everyone loves stats."
Katharine Castle, editor-in-chief of Rock Paper Shotgun, highlights that a press kit's copy should also explain a game's mechanics and central hook, as well as ways in which it stands out.
"If I'm writing about a game, I'll already have a certain level of awareness of what it's about, so any extra supplementary information that hasn't already been sent out in press releases is going to be more valuable here," she explains.
"If a game is particularly difficult or has a large open world with lots of side quests and optional events, a summary or guide to these aspects can help us get a lot more out of a game than we might be able to otherwise."
Davis says that, as a general rule, images that pique people's interest to learn more about the game should be prioritized.
The press and streamers work to get people's attention, so providing them with material that will help garner interest is important. Provide images with higher resolutions and multiple formats for PC and mobile devices.
Davis adds that people will want to see the studio and its team, and gain a good understanding of the game.
"Just give [people] the assets you want them to use that will help you drive the narrative of the conversation"Lincoln Davis
"It's really not rocket science; just give [people] the assets you want them to use that will help you drive the narrative of the conversation," he says.
Guille adds that the key is finding a balance between too much and too little content.
"Of course, you want to show off every aspect of your game, but a curated set of images will go farther than a shotgun blast," he says. "For many successful titles, there are only a handful of truly iconic images, so spend time figuring out what yours are."
Guille also cautions that, although touching up screenshots is tempting, it could result in a backlash among fans and media. Taking the example of Everspace 2, he explains that screenshots were formatted to show the range of colors of the title. To achieve this, the studio used in-game photography to build its selection of images.
"It's important to show UI, inventory systems, and other meat and potatoes aspects of your game that a player will encounter," he explains. "These kinds of images explain systems players will spend a bunch of time in and sometimes onboard genre fans better than a flashy boss battle."
In terms of what other visual assets press kits should use, Guille explains that it depends on the game's genre.
"For a character-driven title such as an RPG or [shooter], having images that show their personality and background helps tell the story around the game," he says. "RTS and RPG fans might be interested in game maps, and communities around other genres all have their particular quirks."
Additionally, Guille notes that key art is essential when courting streaming and content creators.
"Providing art that can be used for overlays, thumbnails, and other places by people creating video content around a title makes it much easier and offers official higher-quality options than what a quick Google search might offer," he says.
Schade explains that providing a layered PSD (an Adobe Photoshop file) that outlets can use with different compositions is helpful. He adds that all screenshots and concept art should otherwise be published in high quality without a logo to ensure it's as accessible as possible.
Castle confirms that screenshots and key art that use watermarks are typically unusable for the press. She adds that JPEG images are generally the preferred choice for visual assets.
Guille highlights that if a developer uses GIFs within press kits, that can help make a game memorable – if the developer wants that content associated with the game.
He adds that other images, such as developer headshots, can be included, but only if they contribute to the overall story of the game's campaign.
Wrighton adds that Half Past Yellow's selection process of visual assets used for Time on Frog Island was collaborative, thanks to the help of the title's publisher Merge Games.
"We reached out to a few different artists whose work we liked and got some recommendations on others we weren't aware of yet and then picked one to make the key art piece," he explains.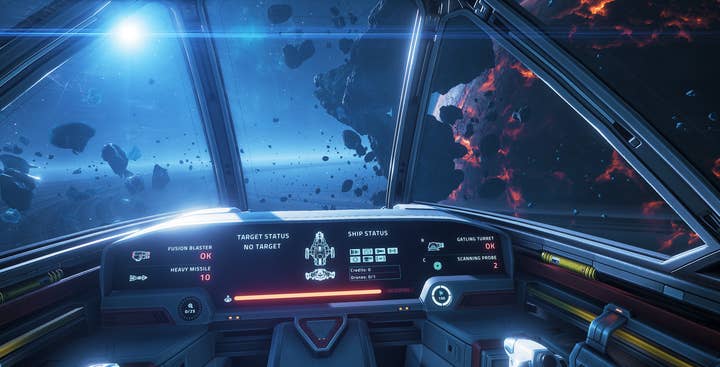 Videos have become a central part of the marketing assets provided by developers. Rockfish Games' Guille explains that a press kit, in general, needs to include at least the latest video asset sent out to the press and the trailer announcing your release date, if you have one.
He adds that content within videos and trailers needs to be curated intently. For example, they need to highlight the story, characters, and environments. In addition, a gameplay-focused video in the reel should also be considered.
Giving advice more specifically on how to build a trailer, Guille emphasises that the final image should easily communicate information such as the release date, platforms, where to wishlist, and logos.
If you need more advice specifically about trailers, the GamesIndustry.biz Academy has several guides on the topic from how to build anticipation to how to break the formula, as well as seven questions you should ask yourself before creating a trailer and Steam-specific advice.
Castle notes that a press kit should include the studio's or development team's contact information, including an email address.
She recommends including the most relevant PR contact for each game and, if applicable, an additional in-house contact in case the PR is unavailable.
"Similarly, if there's an appropriate person to contact about any technical issues, that can also help speed things up as well," she adds.
Where do you host a press kit?
Game studios can host press kits across programs and websites such as Dropbox, Hightail, Google Drive, and Terminals.io. Media kits can also be a simple PowerPoint or Word document to download on your website.
"[Using a press kit on Dropbox] is easy to update and upload as much content as we like," Schade explains. "For instance, we provide high-quality MP4 of all our trailers for media and content creators to download and integrate with interviews, trailer rotations, or weekly video game news formats.
"Ease-of-use for both you and your audience is important"Lee Guille
"The full press kit is linked on Terminals and Everspace's [website], where we also have a dedicated media section which is a more natural place to browse for fans."
Guille highlights that Rami Ismail's Presskit is an easy platform and tool for indie developers, offering a free template for your game information and assets.
"Ease-of-use for both you and your audience is important and is worth keeping in mind whatever option you go with," he says.
Wrighton adds: "Rami Ismail made [Presskit] to help indies (or whoever wants to use it) construct better press kits without using a ton of time. Press outlets could pass on indie games in the past if the information wasn't readily available or images/gifs/videos were too hard to source."
What are the mistakes that developers can make with press kits?
Guille notes that not allocating enough time to creating a press kit is one of the mistakes developers can make.
"Leaving a press kit to the last minute is the most common mistake I've seen in my time in PR and communications," he explains.
The time between when a studio announces a game and launches it is stressful. A studio should set aside enough time to select assets, draft text, and screenshots to make the process easier. More time means more space to identify opportunities in a marketing plan.
Post-launch press kit updates are also important, Guille explains.
"It's important to continue maintaining your press kit after launch. Adding post-release assets such as an accolades trailer is easy to miss and will be a boon to anyone on your own team going back years later."
Davis mentions clutter and low-resolution visual assets as mistakes to avoid.
More GamesIndustry.biz Academy guides to Selling Games
Our guides cover various aspects of the development and publishing process, whether you're a young game developer about to start a new project or an industry veteran: