The ultimate guide to pitching your game
Advice from all around the industry about how to pitch your game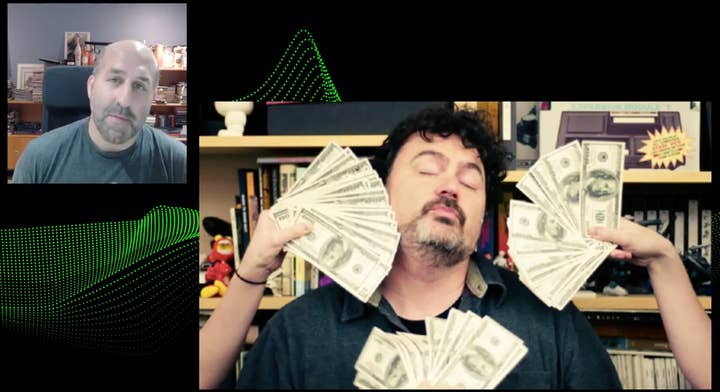 The GamesIndustry.biz Investment Summit Online returned in 2020, featuring two days of talks, meetings, roundtables with legal specialists and Valve, an exclusive Discord, a Zoom networking event, and more.
One-to-one meetings between indie developers and publishers or investors were at the heart of the event, which celebrated its tenth anniversary. The Investment Summit has seen millions of dollars of investment reach developers over the past decade.
But to get that coveted investment, creators have just 30 minutes to pitch their products. But pitching can be intimidating, so take the time to read our ultimate guide to pitching.
And it starts with a talk from Jason Della Rocca, co-founder of investor Execution Labs and former executive director of the International Game Developers Association. In this video, Della Rocca starts with a simple assessment: most developers suck at pitching.
"Most developers suck at pitching"Jason Della Rocca
He then addresses everything you should know about showcasing your project to publishers, including the details of what you should include in your deck slide by slide. You'll also find advice on what the goal of the meeting is, how pitching is an exercise of empathy, and how to manage your time during the call.
In addition to the video, we have gathered all of the GamesIndustry.biz Academy's articles dedicated to pitching below. From the elements that will get your pitch rejected, to why you should look at pitching the same way you look at dating, these articles cover every aspect of pitching from prominent voices in the industry -- Humble Bundle, TinyBuild, Modus Games, Team17, No More Robots, Hiro Capital, Game Dragons, ID@Xbox, and more.
You can watch Jason Della Rocca's video below and you'll find our list of articles dedicated to pitching further down the page:
22Cans' Bradley Crooks offers advice to developers on how to impress publishers and partners over video calls
Publishers and investors share advice on the common mistakes to avoid in your presentation when you're pitching
TinyBuild CEO Alex Nichiporchik offers advice on how to win over publishers, press and more
Fundamentally Games' Ella Romanos explores the key aspects of a pitch deck to find investment
Chris Charla gives developers a crash course on the dos and don'ts of selling potential partners on game ideas
Christina Seelye, John Polson, and Harry Hamer share what they want to see from developers in pitch meetings
Velan Ventures head Guha Bala tells us what he expects from indie developers
Wired Productions MD Leo Zullo offers advice to developers ahead of those all-important meetings at events like GDC
Fundamentally Games' Ella Romanos details each key section that should be covered in a pitch deck
CEO Aj Grand-Scrutton talks through the process that gave Dlala Studios access to established characters like Mickey Mouse and Battletoads