What can we learn from newly enacted salary transparency laws?
We peruse the job listings of publishers and developers across California and Washington following new pay laws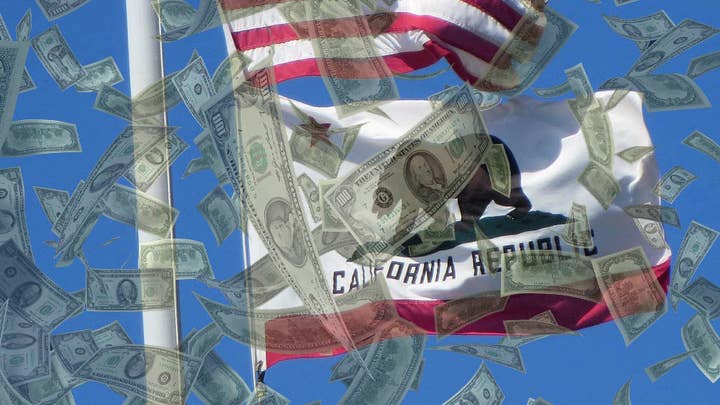 All companies of a certain size in certain US states – most recently, as of January 1, California and Washington – are required by law to state within their job listings the salary ranges that can be expected if an applicant successfully lands that role.
The new rules are an effort to encourage salary transparency as pay discrepancies and exploitation of workers comes under scrutiny across various industries. Naturally, this includes the games industry and there has been plenty of discussion about the salary ranges posted in the last couple of weeks.
GamesIndustry.biz looked through multiple jobs listings from over 20 major games companies to see if there was anything jobseekers can learn from this newly-mandated transparency.
First, it's important to establish a few caveats. It's nigh-on impossible to do like-for-like comparisons, for various reasons. For one thing, a person at one studio may have different responsibilities compared to someone with the same titleat another, with workloads varying depending on the project.
Comparisons are further complicated by the fact not all companies are hiring for the same role at the same time. Where necessary, we've found the closest equivalent we can.
And, in this post-lockdown world, the industry has embraced both remote and hybrid working, with almost all jobs listings offering both as an option. This can also affect salaries, with some companies paying on-site workers differently to those who operate remotely.
Finally, it's crucial to remember that base salary will only be one form of compensation at some companies – particularly given our focus on AAA developers and publishers in this analysis. Employees may be offered regular bonuses and other financial rewards and incentives on top of their basic pay.
That said, there are still some conclusions we can draw. Here's what we learned: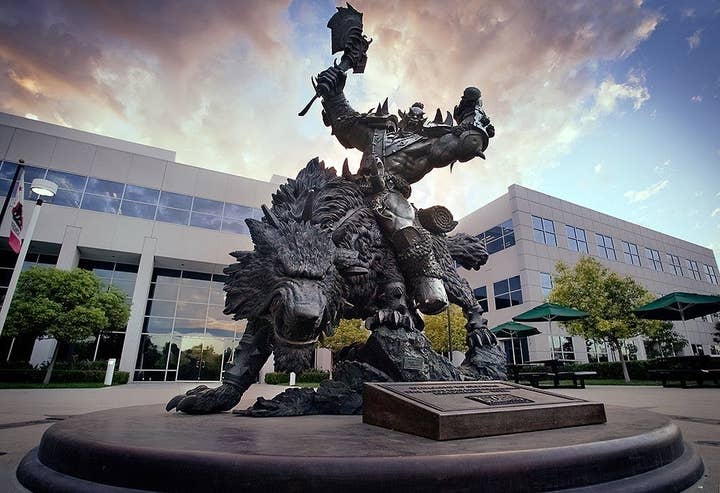 Activision Blizzard and Warner Bros pay ranges skew lower than their competitors
Across all the job listings we read, Activision Blizzard – particularly Blizzard – was almost always the company that offered the lowest base salary.
We expanded on a look by ShackNews at QA roles, which compared the salary range for Diablo 4 test lead ($49,600 - $91,760) to a Destiny test lead at Bungie ($86,000 - $108,000) and a QA engineer at Riot Games ($98,009 - $132,700).
Factoring in similar roles (where available) across other companies, we can see that the Blizzard role still offers the lowest salary range.
Riot Games: QA Engineer | $98,009 - $132,700
Bungie: Destiny Test Lead | $86,000 - $108,000
Epic Games: QA Lead | $86,700 - $142,300
Take-Two: Senior QA Engineer | $65,000 - $100,000
Netflix: QA Test Lead (External Development, Games - Operations) | $50,000 - $600,000
Blizzard: Diablo 4 Test Lead | $49,600.00 - $91,760.00
(We'll be addressing the breadth of Netflix's salary range a little later.)
Small wonder, then, that Actvision Blizzard's QA teams have been leading the push for unionisation, with Raven Software and Blizzard Albany already successful in forming such groups following unionisation votes. World of Warcraft support studio Proletariat is likely to be the next.
Looking at other roles that multiple companies are hiring for, Blizzard continues to offer comparatively low ranges. For example, a senior UX designer starts at $101,000 – just $1,000 more than the standard UX designer at Bungie, and considerably lower than the standard UX designer at Riot Games.
Ubisoft San Francisco: UX/UI Director, XDefiant | $148,000 - $185,000
Riot Games: UX Designer, Valorant (Esports Features) | $136,000 - $190,000
Bungie: UX Designer, Destiny | $100,000 - $126,000
Blizzard: Senior UX Designer | $101,000.00 - $186,754.00
The Warcraft firm did at least offer more than the $90,550 at the low end of EA's listing for a senior UX designer on Respawn Entertainment's Apex Legends, but this varies based on location (as we'll discuss later). For clarity:
Senior UX Designer, Apex Legends
California | $90,550 - $137,700
Washington | $86,150 - $126,700
Activision Blizzard's low starting salaries can also be seen across listings for senior combat designer and VFX artists (again, with a senior VFX artist at Blizzard being offered less than standard VFX artists elsewhere). In fact, Treyarch – another Activision-owned studio – offered an identical salary range to Blizzard for senior VFX artist ($80,800 - $149,400). However, when it comes to VFX artists, there is another company that could rival Blizzard when it comes to low pay.
Bungie: Lead Combat Sesigner | $160,000 - $189,000
Riot Games: Principal Game Designer (Combat) | $168,000 - $234,000
Sucker Punch: Senior Combat Designer (Enemies) | $90,600 - $135,800
Blizzard: Senior Combat Designer | $97,200.00 - $179,900.00
Bungie: VFX Artist, Destiny | $78,000 - $101,000
Riot Games: VFX Artist, League (Champions) | $99,000 - $139,000
Blizzard: Senior VFX Artist, Hearthstone | $80,800.00 - $149,400.00
WB Games: VFX Artist | $59,500 - $110,500
Warner Bros also skews below its competitors when looking at listings for level designer:
Ubisoft San Francisco: Level Designer, XDefiant | $96,000 - $120,000
Treyarch: Senior Level Designer, COD Zombies | $80,000 - $149,400
EA: Level Designer (California, depending on location) | $75,650 - $114,150
EA: Level Designer (Washington, depending on location) | $70,550 - $103,150
WB Games: Level Designer | $62,790 - $116,610
The two listings from Electronic Arts brings us to our next point…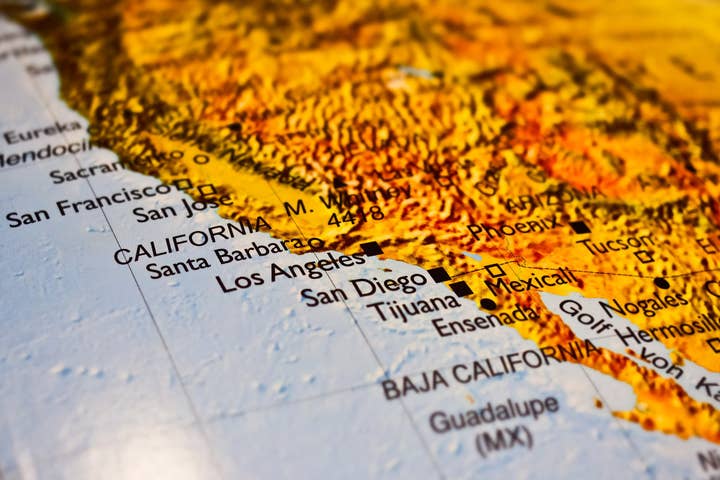 Location makes a difference
In addition to the fact some companies will factor in hybrid or remote working into their salaries, many offer different ranges depending on where their office or studio is based. This is perhaps to be expected given that the cost of living can also vary greatly between cities and states.
Electronic Arts is the most transparent about this, with every job listing specifying that California salaries will depend on location (the publisher gives the example of 'Los Angeles vs Sacaremento') as do those in Washington ('Seattle vs Spokane').
Similarly, Ghost of Tsushima developer Sucker Punch Productions lists all jobs as Bellevue, Washington but states any position can be remote. It also emphasises salary will depend on location, with all ranges listed on its site specifically for Los Angeles.
Engineers are better paid
It's impractical to compare salaries across every discipline found in games development and publishing, but one that cropped up frequently was engineering – and these ranges tended to be more generous than those in other sectors.
Almost all of the engineering roles we found started with six-figure salaries, going up to some of the highest high-end sums among the data we collected. Some examples include:
Roblox: Senior Software Engineer (Payments & Fraud) | $267,720 - $331,638
Roblox: QA Automation Engineer (Economy) | $168,620 - $212,880
Netflix: Lead Engineer, Games Studio | $150,000 - $500,000
Epic Games: Desktop platform engineer | $144,200 -$236,700
Zynga: Principal Software Engineer, Core Architecture | $125,000 - $190,000
Monolith Productions: Principle Software Engineer, Graphics (Remote) | $111,860 - $207,740
Treyarch: Senior Tool Engineer (Test Automation) | $101,000 - $186,754
Epic Games: Build engineer | $100,400 - $164,800
Monolith Productions: Advanced Software Engineer, AI (Remote) | $99,890 - $185,510
Zynga: Senior Systems Engineer | $90,000 - $136,000
Take-Two/Intercept Games: Software Engineer | $70,000 - $105,000
A couple of notes on the above; firstly, this is the category where roles and responsibilities will vary significantly, but it's an interesting range nonetheless. It's also notable that Monolith's positions are both remote and yet still competitive salary ranges – even more notable when you consider this is Warner Bros subsidiary. Take-Two's listing is specifically for Kerbal Space Program developer Intercept Games, one of the smaller studios in our study.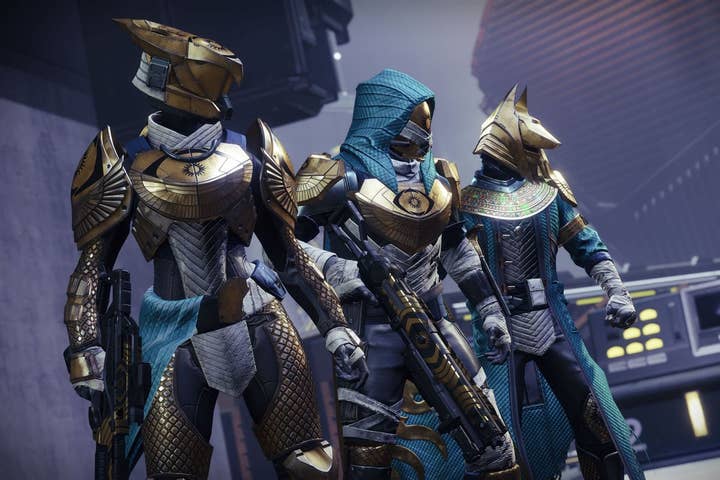 Bungie and Ubisoft salary ranges are most indicative of what you might actually earn
While companies are now required by law to list salary ranges, it's impossible to tell what the final starting salary will be until you complete the job application and interview process. The breadth of the ranges listed varies greatly, and that perhaps tells us something else.
While experience, location and a plethora of other factors will affect what a successful applicant is paid, there has been speculation this week that companies are posting unnecessarily wide ranges to hide their true salaries. It's a possible explanation for the fact Netflix's QA test lead could earn anything from $50,000 to $600,000 – with the latter being 1,100% higher than the former.
Bungie and Ubisoft are among those who seem to be posting the narrowest ranges, and therefore those most indicative of what people will truly earn if they land a role at those companies.
We explored the percentage difference between the low-end and high-end of the salary ranges we surveyed:
Netflix: Biggest difference: 1,100% / Smallest difference: 233%
WB Games and Monolith Productions: Consistent at 86%
Blizzard, Treyarch and Sledgehammer Games: Consistent at 85%
Epic Games: Consistent at 64%
Obsidian Entertainment: Biggest difference: 60% / Smallest difference: 21%
Electronic Arts: Biggest difference: 58% / Lowest difference: 47%
Sucker Punch Productions, Naughty Dog, Take-Two, Zynga and Insomniac Games: Consistent at 50%
Riot Games: Biggest difference: 40% / Lowest difference: 35%
Ubisoft San Francisco: Consistent at 25%
Bungie Biggest difference: 29% / Lowest difference: 18%
Not everyone is complying yet
Some companies have yet to include salary ranges in their jobs listings.
Firms that have yet to share this informantion include Valve (based in Bellevue, Washington), Cloud Imperium Games (Los Angeles, California), Sony Santa Monica, and Midwinter Entertainment (Seattle, Washington).
Some studios – including Treyarch, Sledgehammer Games and Insomniac Games – listed a few of their roles with hourly salary ranges rather than annual, although there was no indication as to how many hours a successful applicant was expected to work.
As more lawmakers, games companies and workers push for pay transparency, we may begin to understand more about how major firms compensate their employees. While it has taken the introduction of new laws to get the publishers and developers above to list their salary ranges, at least future applicants will be a little better informed as they search for a new role.