What it takes to be a great game producer
Unlock Audio's Elliot Callighan highlights the skills and qualities that enable a game producer to excel in their field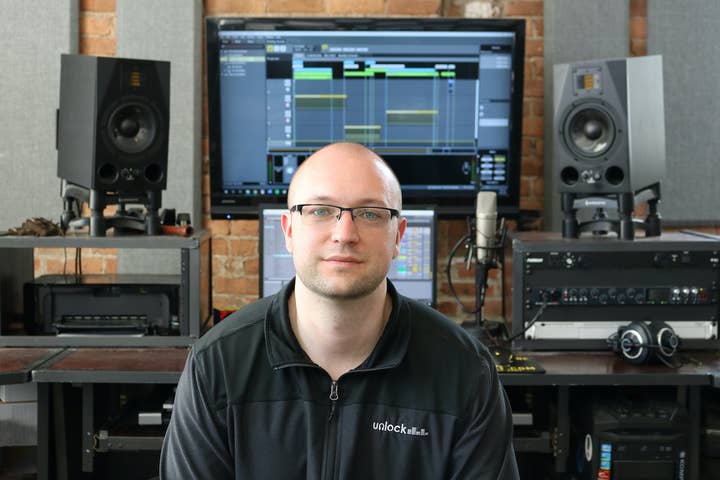 The value of skilled producers in game development simply cannot be overstated. Without these unsung heroes and heroines overseeing workflows and processing many moving parts, most games would likely churn forever in development hell.
But what makes a good producer great? And who makes for strong (even if unexpected) candidates to step into this role?
Producers in our industry cover a wide range of responsibilities, depending on where you look. In-house producers juggle many needs across a studio's internal teams alongside any outside partners, while those outside of fully integrated studios often manage a tighter scope of products and processes in collaboration across multiple developers at once.
The common profile of a producer in either environment is someone who obsesses over organization, boasts strong communication skills and has a penchant for project management. But what makes a strong producer extra super is determined by so much more than that.
I sat down with Unlock Audio's own producer and project manager, game development veteran Michelle Thomas, to discuss her path to project management and learn what sets producers (and their teams) up for collaborative success.
1. Draw on outside, hands-on experiences
Anyone pursuing a role as a producer can easily take advantage of the myriad programs built around learning the ins and outs of project management. It's important to know the typical development frameworks and methodologies -- such as Kanban, Agile, Scrum and Waterfall -- and be able to apply each appropriately to various project types and partnership styles along the way.
These types of certifications are great, but nothing can substitute for applied experience in the kind of work you oversee.
"Working in QA helped me deeply understand the many workflows and processes behind how games are made"
Thomas hadn't always planned on being a producer/project manager. After originally studying sound and theater production, she got her start as a game master with Blizzard. From this role in customer support, she eventually moved into quality assurance.
"Working in QA helped me deeply understand the many workflows and processes behind how games are made," she says. "It's a role that often doesn't get enough credit, but it proves invaluable for the experience it provides in the long run." From QA, Michelle shifted into a more targeted role as an audio tester, then dove fully into audio implementation and sound design at Carbine Studios before working on Ghost of Tsushima at Sucker Punch Productions.
"Real implementation experience and certification in tools like Wwise is crucial to my project management capabilities," she continues.
"Having already done the kind of work my team is doing, I know exactly the kind of effort it takes to produce audio assets and the velocity we can achieve, helping to streamline delivery and handoff to our developer partners. Knowing all this upfront helps immensely when negotiating timelines and setting clear expectations."
2. Balance wants, needs, demands and dependencies
In a specialized discipline like audio, producers aren't only tasked with managing people, making decisions or giving creative direction.
Their focus is centered more on getting the right people involved who can make key decisions, managing the flow of information and setting reasonable expectations on who, what, when, where, why and how the required work can get done.
Of course, in a highly collaborative industry like ours, a lot depends on the responsibilities of others along the way, so it's on producers to keep apprised of any snags or kinks and to then work through how to best meet obligations when plans must change.
"Being a producer means staying tuned in with the work and being resourceful about getting your team whatever it is they need along the way," Thomas says. "Knowing who or where that need gets answered from is easy to solve for when you keep an open and transparent line of communication and make room for frequent check-ins among all parties involved."
Much of this balancing act centers on building timelines to meet a studio's ideal deadline for release -- a mathematical feat Thomas is deeply familiar with.
"Take language localization for example. When working back from a target release date, you have to account for finalized scripts from the creative team and get that content in front of translators with enough time to get it turned around for recording sessions if any voice acting is required.
"Not to mention, voice actors can only cover so much dialogue in a given session, so you have to plan enough buffers into the schedule to work within your talent's contractual limits."
As defenders of reasonable workload and demand on their own team, superstar producers are also one of the best lines of defense against burnout in an industry riddled with short tenure and quick churn due to poor project planning.
Great producers are able to stoke the joy of development with proper planning and spearhead resource allocation that doesn't exploit their team's creative passions.
3. Practice thorough documentation
Staying organized and making sure all this mental math adds up truly comes down to ample documentation at all stages of a project. When you have clear records of any direction, decisions, and open questions, it's easy to keep projects moving forward (at least in part) while certain needs remain unmet.
"Keep a clear history of when requests are made and be upfront about the implications of any progress held in limbo when you don't receive a timely answer"
"Keep a clear history of when requests are made and be upfront about the implications of any progress held in limbo when you don't receive a timely answer," Thomas says. "Even if the issue is not pressing, at least you have a record to fall back on when items were first brought to the attention of those responsible for making a decision or lending their vision."
All in all, it's a highly logistical role, dealing in not only the traffic of information and assets, which requires a strong archival sensibility.
Strong documentation keeps all parties accountable to plans at every twist and turn while progress is made toward any game's ultimate vision, and nobody can argue with the detailed notes of a superstar producer.
4. Use diversity to your strength
"We all process information a little differently," Thomas continues. "I developed my own organization skills out of a personal need. As someone who struggles with executive dysfunction, I needed a way to keep myself on track as much as possible, even before taking on a role as project manager.
"Now, I can use my own self-taught habits to help others by recognizing their needs may differ and by working through how to accommodate and support my team's strengths. I truly believe anyone can do great work when they have the right resources and support."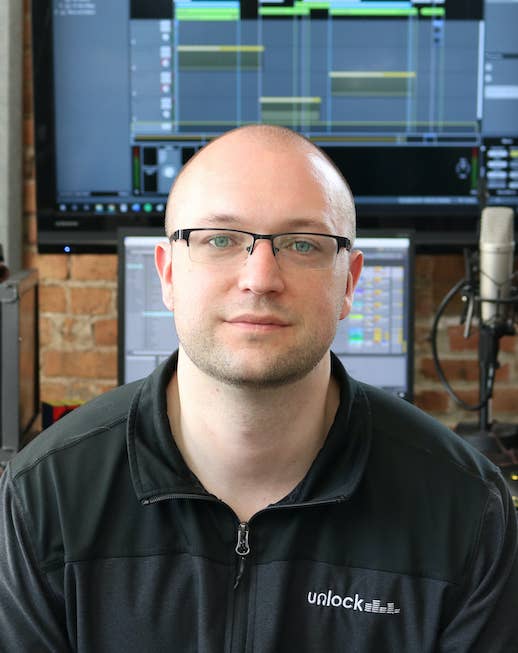 Great producers are able to see processes and work from different perspectives. They're not taskmasters sitting at the helm of a procedural regime. They're as much a part of the team fabric as anyone else on their team. As a role that carries with it a lot of influence, it's a huge opportunity to demonstrate leadership in building people up on both ends of the collaborative relationship.
Simply put, good producers are great at managing processes, but great producers champion compassion and respect for both their team and the partners who trust in you to deliver whatever the game of their dreams needs in the most reliable way possible.
Elliot Callighan is a composer and sound designer, and the owner of Unlock Audio. He is also a Captain in the Army National Guard and teaches music and audio curriculum as adjunct faculty in the game and film programs at DePaul University in Chicago.
More GamesIndustry.biz Academy guides to Working in Games
Our guides to working in games cover everything from how to get a job in the industry to how to avoid burnout: