What to consider when licensing an IP into video games
Layer's CEO and founder, Rachit Moti, shares licensing lessons on how game developers can build successful relationships with licensors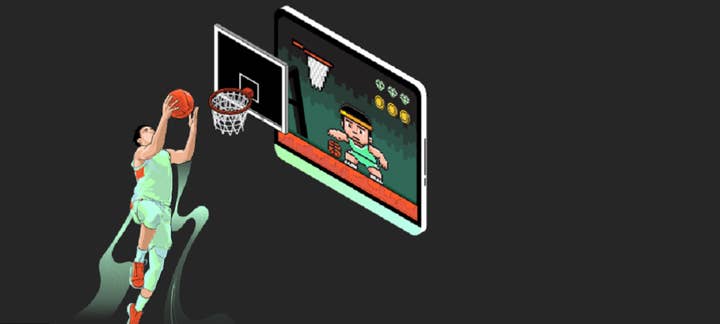 There's an extraordinary amount of IP licensing happening in video games at the moment. From live-service games such as Fortnite and PUBG growing their live-ops with franchises including Dragon Ball, Star Wars and Spider-Man to the creation of new video games such as Hypergames' Snufkin: Melody of the Moominvalley, that are based on existing franchises, there seems to be no end of video games using well-known franchises to boost their audience numbers.
While the list of IP-based video games and collaborations is growing bigger every day, game developers should know that collaborating with a well-known franchise isn't a cheat code to success. There have been many botched attempts at IP-based video games throughout the years, as anyone who's played Superman 64, or waded their way through the mountain of IP-based platform clones that littered the 90s, will know. Even the most powerful superheroes in the world weren't strong enough to save Marvel's Avengers after its troubled launch.
If you're a video game studio thinking about incorporating an existing franchise into your game – whether that's for a brand new game, a one-off collaboration or a limited-time event to boost your live ops – there's a lot you need to consider before you hit the ground running.
Analyse your target property and its audience
Having a thorough understanding of your target property's audience and demographic is important for a number of reasons. If you're looking into a limited-time event or collaboration, this will help you determine whether the partnership is the right fit for your existing players: Will this collaboration get your players excited? Does it seem like the right fit for your game's brand? Is there enough awareness of the IP you're collaborating with amongst your current players? If so, how do they feel about it?
Utilising an IP is also an important opportunity to bring new players into your game, which is why all of this initial research into audience and demographic is so important, not least for the fact that you want your players and new players to play nicely together. A recent Newzoo report into IP-based mobile games found that high spenders on mobile games are 2.84 times more likely to download a game if it's based on an IP/universe that they like.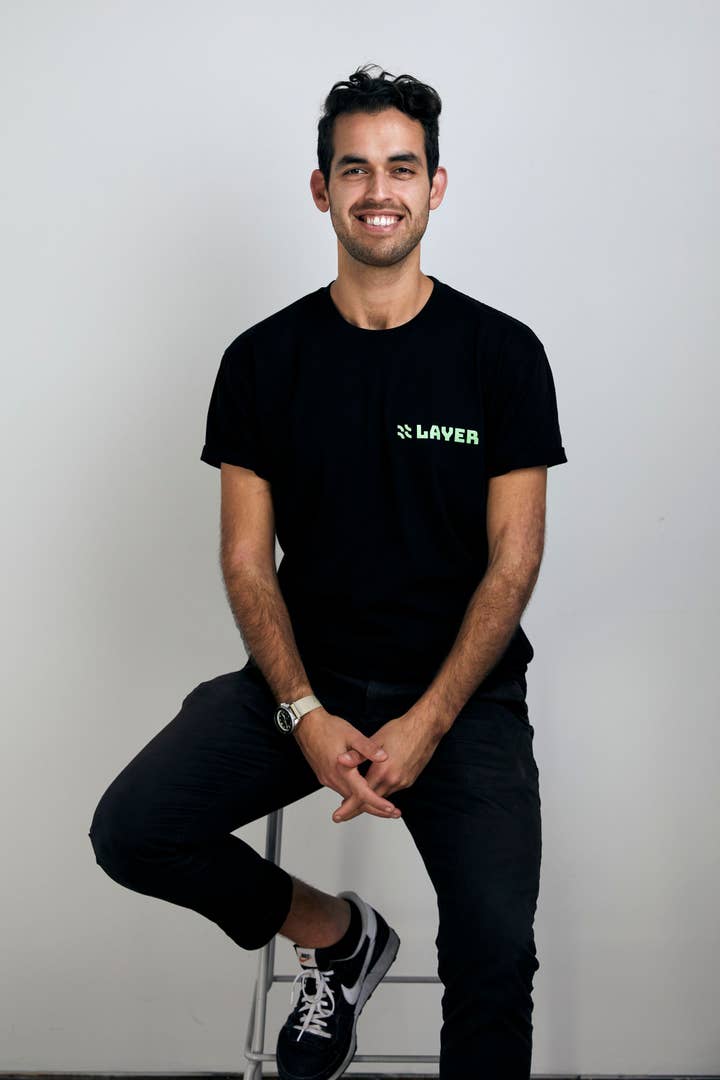 On that note, the demographic of your target property's audience – their age, where about they're playing, and whether they're male or female – is going to play an important role in shaping the monetisation elements of any new IP-based game or collaboration you create, especially on mobile. Monetisation through Gacha mechanics is a great fit for character-collection games, as we saw with the recent Cookie Run Kingdom and Disney collaboration, whereas players of live-service games such as PUBG and Fortnite tend to favour in-game purchases.
And whether you're launching an IP-based game or hosting a limited-time event, you'll want as many people as possible to know about it before it launches, so think about the acquisition channels you can tap into to reach that IP's audience directly. Among the IP-based mobile games released from 2016 to 2021, TV-based IP is the most common (33%), followed by manga (22%) and then literature (19%).
Be sure to ask IP holders what channels they can offer you for promotion, especially if those IPs are active across multiple formats, as this may affect what you can access if rights are split across multiple companies. You should also consider if there are any major anniversaries or events such as product launches that you can tap into. There are plenty of opportunities to promote your collaboration with physical activations too, whether that's giveaways on social channels or special events. Two recent examples are Subway Surfers running a competition on social media that turned one lucky winner into an in-game character, and Metal: Hellsinger's recent metal concert at Gamescom, featuring vocalists from Trivium, Arch Enemy and Refused that star in the game.
What type of collaboration is best?
Licensing is no longer just about fully licensed games. Nowadays, there are hundreds of different ways you can integrate a well-known franchise into an existing game, particularly within live-service games. New characters and weapons, character and weapon skins, cosmetic accessories, limited-time events, DLC and seasonal content, are often much easier to negotiate with rights holders due to less complicated terms, and in most cases, the lighter development and creative costs for cosmetic-focused collaborations can make them much quicker to approve, too.
When collaborations such as these are done effectively, they'll seem like a natural fit and will be a huge hit with players. The Dead by Daylight and Resident Evil collaboration was a match made in heaven (or should I say hell?), while The Pirates of the Caribbean and Sea of Thieves crossover was a celebration of both franchises and completely free. And I'm sure I'm not the only lapsed Fortnite player who's redownloaded the game after watching Goku holster an assault rifle before lighting up the map with a Kamehameha.
It's important to be aware of how different markets may react to your collaboration, too
It's important to be aware of how different markets may react to your collaboration, too. Having collaborated with Louis Vuitton, Audi, Nissan and Coca-Cola over the years, the Final Fantasy franchise is no stranger to the world of big brands but a side quest in Final Fantasy XV that involves players having to make a Cup Noodle was shrugged off by most players as being in-your-face product placement. It didn't go down with the slurp Square Enix was expecting in the West due to a lack of awareness around the Nissin brand, which made the collaboration seem all the weirder.
That said, there are plenty of collaborations between video game IP and non-gaming IP that wouldn't seem like a natural fit but have been a huge success. Often, this is down to the clever creative execution of merging two franchises together and creating a new gameplay style. Virtual concerts in a battle royale game was unheard of before Marshmello played a DJ set in Fortnite, but this integration has shown that games can stray from their primary mechanics (in this case, shooting) in favour of a more social and entertainment focused approach, with PUBG Mobile and Garena Free Fire now hosting concerts of their own with Blackpink and Justin Bieber. Will Call of Duty Warfare be next?
Be realistic with your budget and make your offering attractive
Licensors have a lot to consider before they license out an IP into a video game, from the brand value and reach to the PR implications and more, but they'll also want to ensure that any collaboration is worth their time financially.
Most IP rights holders – and especially agencies handling IP rights – will have a 'get out of bed' number that they want to hit as quickly and as risk-free as possible to cover their internal admin and legal costs. Essentially, this is the base cost of getting the deal done, but this number can often be less than you might think. If you can work out what it is and show how your deal can help them hit that number quickly and with little risk (think advances, minimum guarantees, fee schedules) you'll have much more flexibility when it comes to structuring and negotiating the rest of the arrangement where there's less of a guarantee on returns (IAPs, conversions, etc.).
Most IP rights holders will have a 'get out of bed' number that they want to hit as quickly and as risk-free as possible
This is where helping the licensor to understand your game – how you want to use the IP and your plans for monetisation (especially in a live-ops collaboration where a percentage split has been agreed) – is especially important. If you've got a live and thriving in-game market, the chances are that the cost of licensing isn't going to be as high as you think, especially if you've already provided an easy route to recoup base costs. Just make sure you've got figures to back it up.
This is where you can help licensors forecast what the benefits of the collaboration might look like over time. Even if you've not collaborated with another non-gaming franchise before, demonstrate what's happened with your existing live-ops events – especially if you've hosted anniversary or themed events – including how you've monetised them and the impact they've had on social figures and user acquisition afterwards.
If a licensor is able to get a comprehensive oversight of how your game works and how it's monetised, not only will it help them de-risk the collaboration and improve the chances of them saying yes, it may even help inspire some creative ideas at their end. These open conversations lead to even greater collaboration, and will help you gain an understanding of their motivations for any licensing deals. Are they trying to target a specific audience? Are they interested in moving onto a new platform? Are they looking for a big metaverse play? Finding alignment on a major non-financial objective the IP has can help lead to a better deal.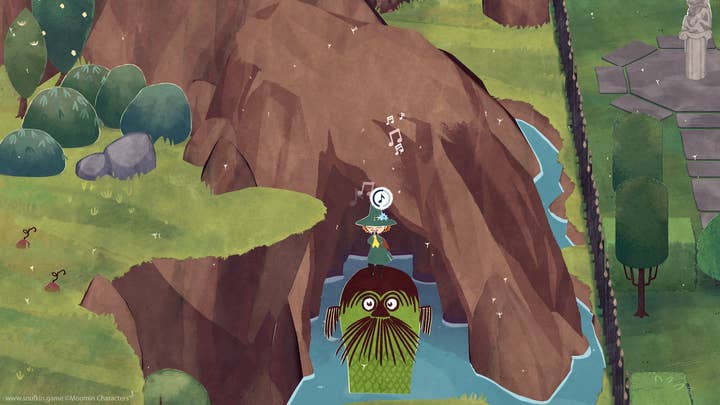 Accessibility, measuring success and licensing for LiveOps
While installing a new game update or visiting a certain area of a game to activate an event might come naturally to some players, you need to consider that any collaboration with a non-gaming franchise will bring in people who may not be familiar with gaming, especially in mobile collaborations.
This is something I noticed with the recent Blackpink and PUBG Mobile concert, with players taking to Reddit and other forums to ask questions about how to attend the concert. If your collaboration carries a pre-requisite that players have to download additional content or do certain things in advance of the content, it's important to be as transparent as possible with this information.
This is where you might be able to tap into the promotion channels available through your licensor to issue guides and FAQs covering the most important information about any IP-themed collaboration or event. You should also consider the timelines of your collaboration to make sure that any new players are given enough notice and have enough time to experience the base game before jumping straight into an experience. This is especially important if you're integrating daily missions, as the Blackpink collaboration did in PUBG Mobile, so players know how to play the game and don't end up leaving frustrated.
If your collaboration carries a pre-requisite, it's important to be as transparent as possible
eing able to gauge the success of any licensed collaboration or event is important too. The most important metrics for game developers to keep on top of daily downloads, revenue, your CPI and retention curve so you can track the effectiveness of the collaboration. You should also see what new players are like and where they're joining from, as certain properties such as anime and manga franchises are generally going to be more popular in China and Japan, while Marvel is globally recognised and tends to do well regardless of where it's placed.
This data is valuable and can be used to shape how you approach future licensing opportunities. If your first licensed partnership works well, consider building on it and thinking about how you can work with licensors again as part of your LiveOps strategy, especially if you're aiming to acquire users in specific markets. If collaborations are done on a regular basis, such as Dead by Daylight, PUBG and Fortnite, your LiveOps can become one of the biggest hits with players, leading to them and even licensors coming up with and reaching out about ideas for future events.
Licensed IP in video games – what's next?
While licensing deals and brand partnerships in video games are nothing new, there's been an explosion of interest from global brands looking to move their IP into video games and the metaverse in the last few years, especially brands that you wouldn't typically associate with video games.
So what's the deal? In most cases, many companies are aiming to establish themselves as frontrunners in the metaverse space. Large immersive worlds need branded content so these metaverse experiences feel real, whether it's companies such as Gucci, Givenchy and Ralph Lauren setting up virtual shops and experiences in Roblox or Honda building its own branded world in Fortnite. Licensing in this space will continue to grow long into the future.
While licensing deals and brand partnerships are nothing new, there's been an explosion of interest from global brands looking to move their IP into video games
The adaptive nature of video games and the growing popularity of open-world and larger space environments also means fan experiences are easier to integrate now. Before Marshmello played a DJ set in Fortnite, you would have never associated a battle royale game with a live music experience, but such collaborations have since become the norm. Most recently, we've seen Blackpink perform in PUBG Mobile and Justin Bieber in Garena Free Fire.
While Roblox and Fortnite are the two names that most people and licensors think of when it comes to licensed IP in video games, it's important to remember there's so much more happening out there. Licensing deals and branded content have become an essential part of LiveOps strategies – especially in mobile games – due to the speed at which they can be rolled out and the lower costs of developing for mobile. ou only have to look at the numbers behind these collaborations to see how much of a positive impact they can make on download numbers.
What remains key, however, is licensors, video game studios and metaverse/Web3 platforms ensuring that any collaborations they do are on brand and in keeping with what their primary audiences would want. Rushing out a collaboration, whether that's a brand making a move into the metaverse, or a game studio wanting to tap into the excitement of a new film or TV launch, can be a flop for both parties if the desire for revenue or a quick PR boost from media stories is placed above the needs and wants of audiences. Does anyone really want or need a branded Santander experience in Decentraland?
Rachit Moti is CEO and founder of Layer, an online IP marketplace that aims at enabling game developers to connect and negotiate with rights holders. He came up with the concept in 2021 after he successfully licensed a song from his now-defunct band into a NASCAR racing game and was struck by the legal complexities and opaque nature of the licensing process.