Horizon Forbidden West developer Guerrilla Games to keynote Develop:Brighton 2023
Dutch company is also the first studio to collectively win the Develop Star Award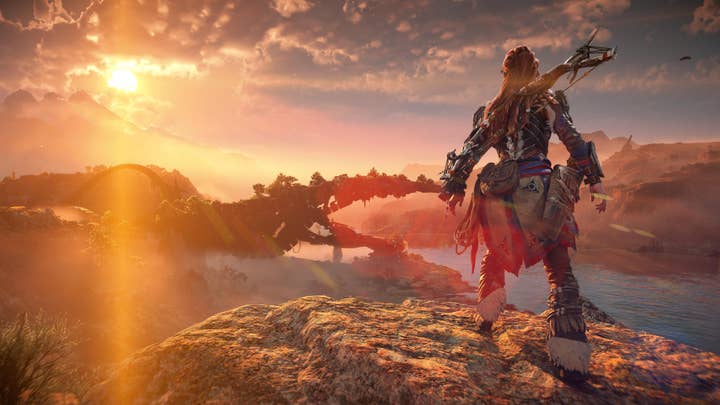 Sign up for the GI Daily here to get the biggest news straight to your inbox
Guerrilla Games will deliver the keynote session at this year's Develop:Brighton conference.
The studio behind Horizon: Forbidden West will host a talk entitled 'Guerrilla: To New Horizons', in which the company's leaders will discuss what the future holds for the team, as well as the challenges faced while making the aforementioned PlayStation hit.
The speakers will include technical director Miciel van der Leeuw, studio director and studio art direction Jan-Bart van Beek, and Angie Smets, who was recently promoted from Guerrilla's studio director and executive producer to head of development strategy at PlayStation Studios.
The conference organisers have also announced Guerrilla will receive this year's Develop Star Award – the first time the award has been given to an entire studio, rather than an individual.
The full programme for Develop:Brighton 2023 is now live on the event's website.
Speakers include representatives from PlayStation Studios, Housemarque, Sumo Digital, TT Games, King, Roll7, Deep Silver Dambuster Studios, Feminist Frequency, and more. As we previously announced, Inkle's Jon Ingold will also deliver a keynote session.
GamesIndustry.biz editor-in-chief James Batchelor will also be delivering a talk, collating developer advice in a session entitled 'XX Things That Are Definitely Not The Future Of Games.'
Develop:Brighton 2023 runs from Tuesday, July 11 to Thursday, July 13 in its usual home of the Hilton Brighton Metropole.
GamesIndustry.biz readers can get 10% of all passes by using the code QNDTYD.
GamesIndustry.biz is a media partner for Develop:Brighton 2023